In today's unexpectedly unstable times, we need the support and perspective that coaching, through a positive psychology lens can give us.
Even in 'normal times', we often do not feel we have the support structure that we need in our lives to allow us to take that step back and get everything in perspective once more, therefore many of us suffer from increasing stress or have dreams that remain just that, unfulfilled.  
What if it didn't have to stay that way? What if you could tap into the drive and resources within yourself to feel up for the challenge and make those dreams your reality?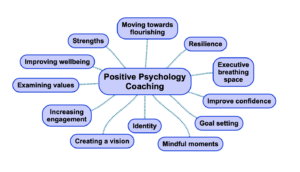 To take the first step towards making a positive change in your life, call or email for a confidential 20 minute telephone appointment to discuss how you would like your life to change. Once we have both decided we are a good fit, I will outline a programme of coaching, which may only be a single session or it may extend into a programme of four to six, 60 – 90 minute sessions, which can be via video link or in person, if you are based in Dubai.
Each session is client focussed and flexible, using evidence based coaching  tools and techniques that I believe will help you reach your goals. I draw from behavioural coaching, cognitive behavioural coaching, motivational interviewing techniques and positive psychology and I provide all my clients a safe, non-judgmental space that encourages them to make informed, clear decisions about the course of their lives.  
At every step, I will be there offering positive and confidential unconditional support.  That's my promise to you.
"I never would have tried it on my own"

"You are the first person I feel has really listened to me"

"Just talking it through has made a huge difference. Thank you."

"You don't seem to understand the word impossible. Thanks!"

"Petra Walker helped me reduce my CV from a full 4 page tome of lists of facts and general information and transformed it into an empowering document."

 

"Petra is my go-to person in times of strife. She has helped me in so many areas of my life."